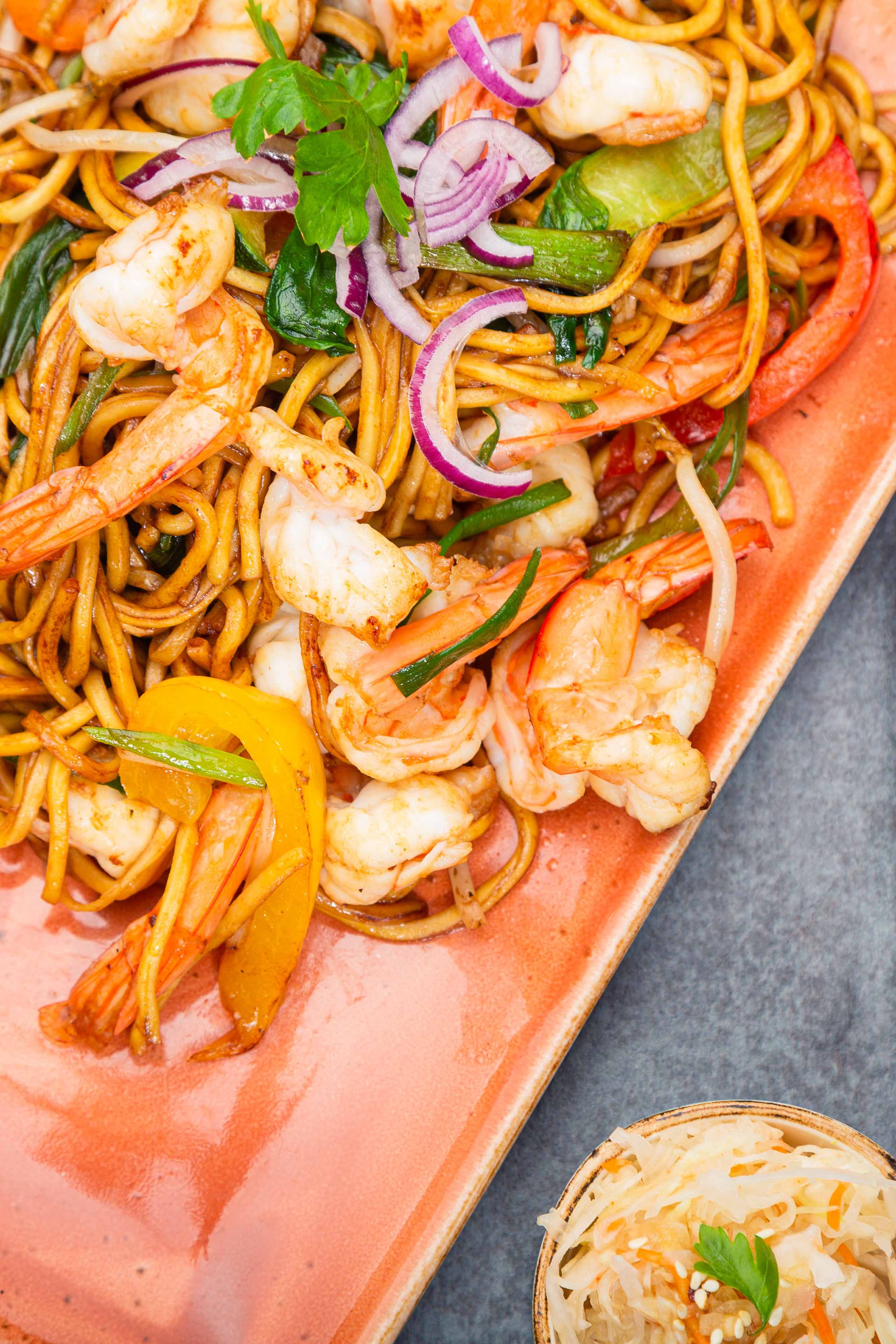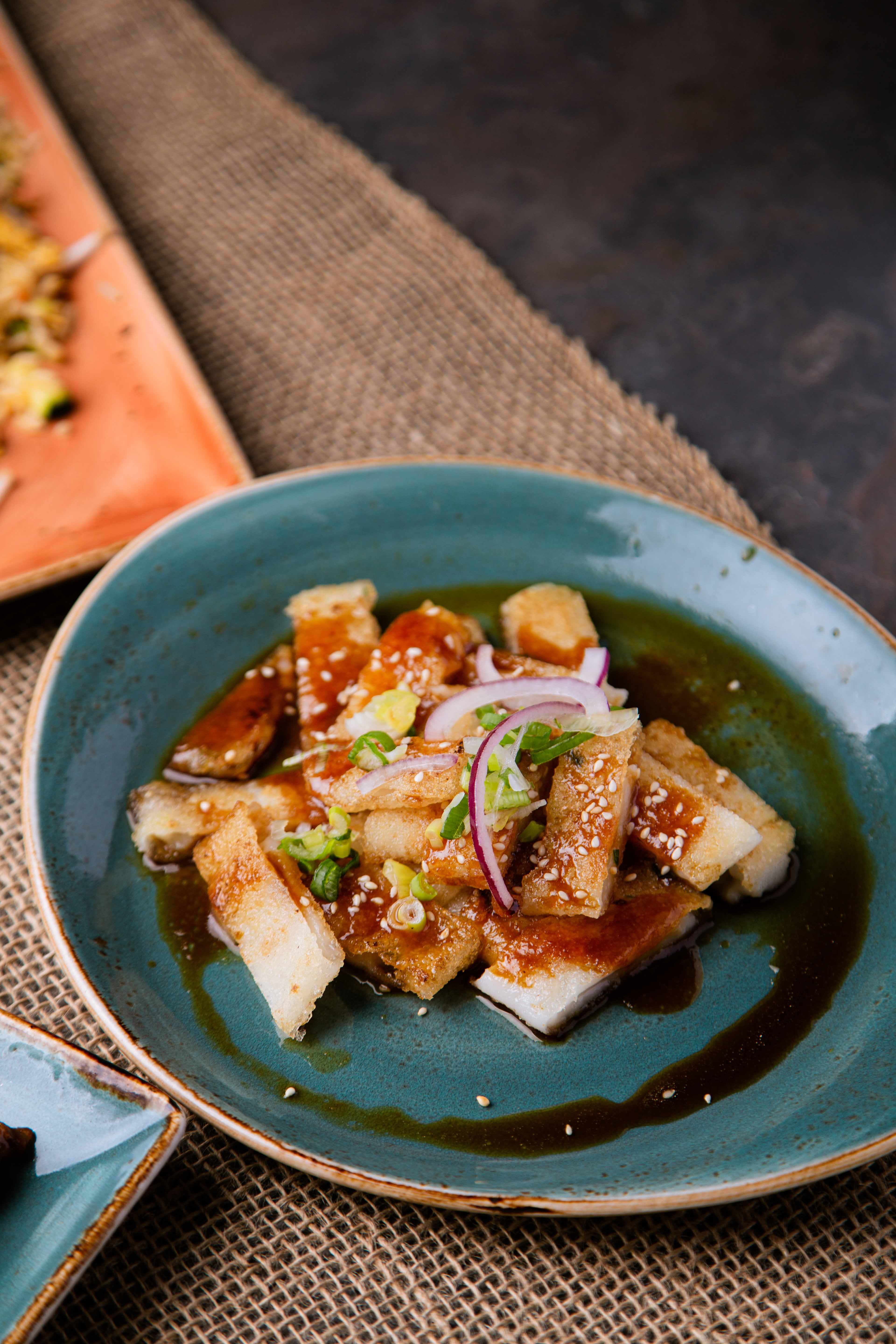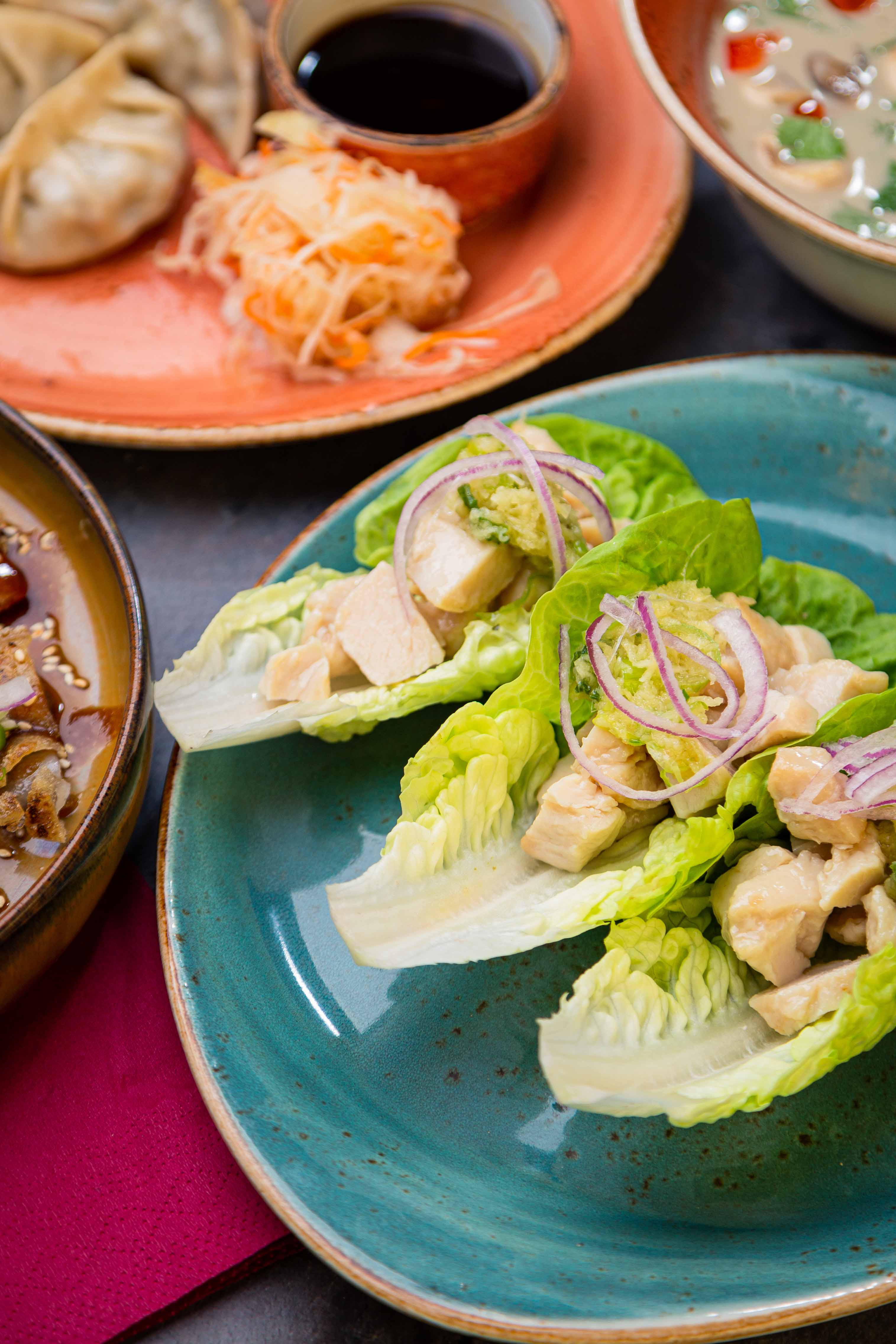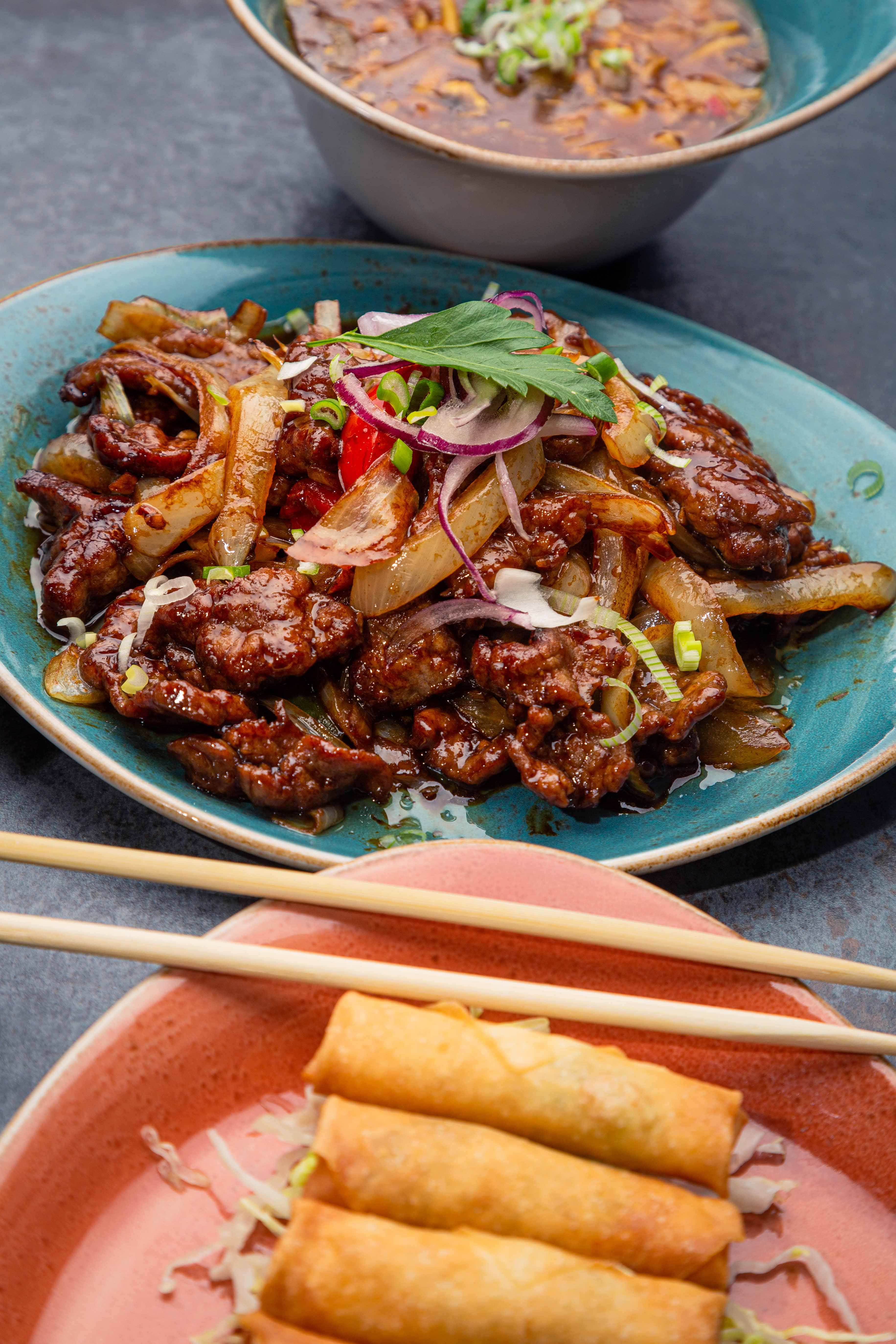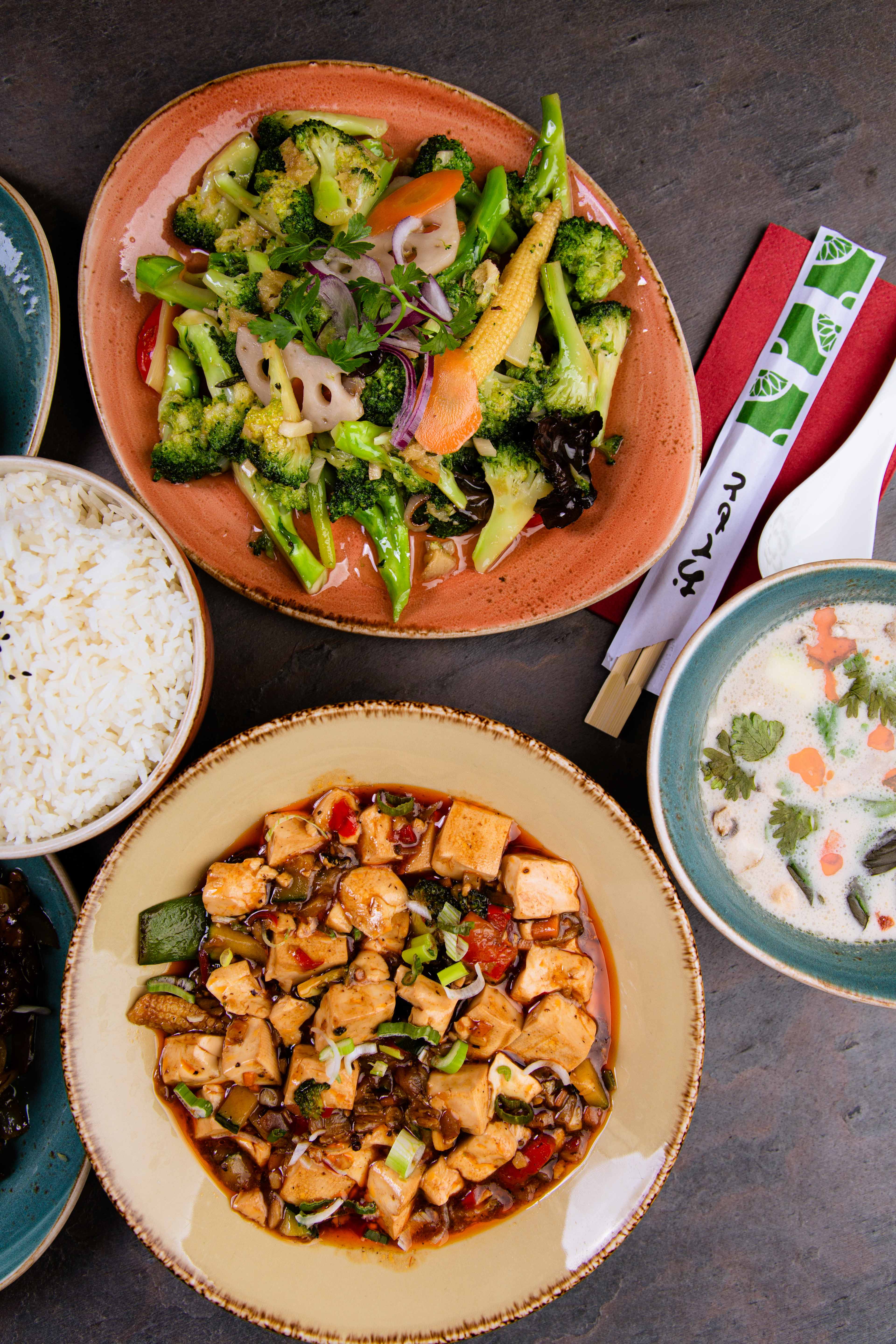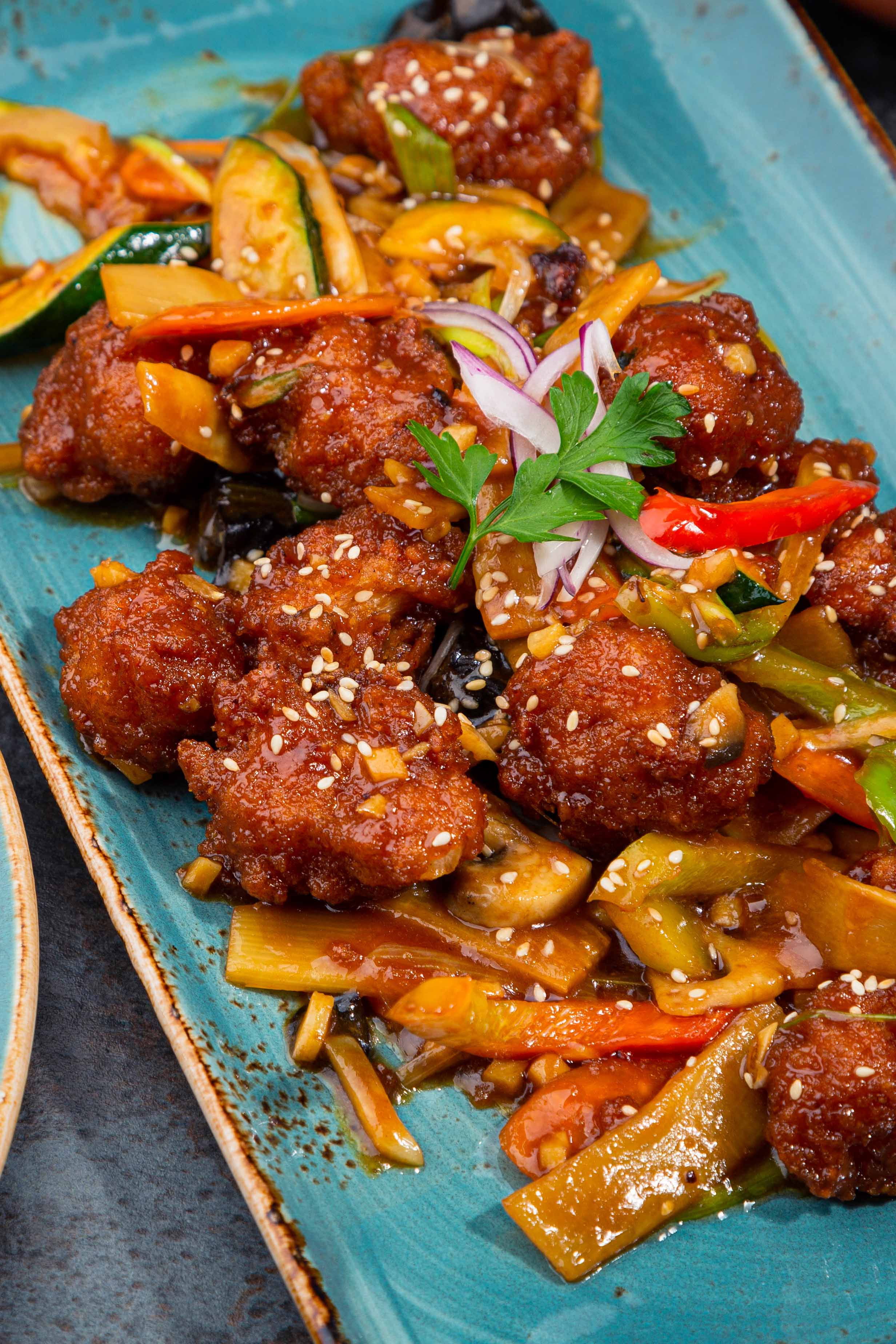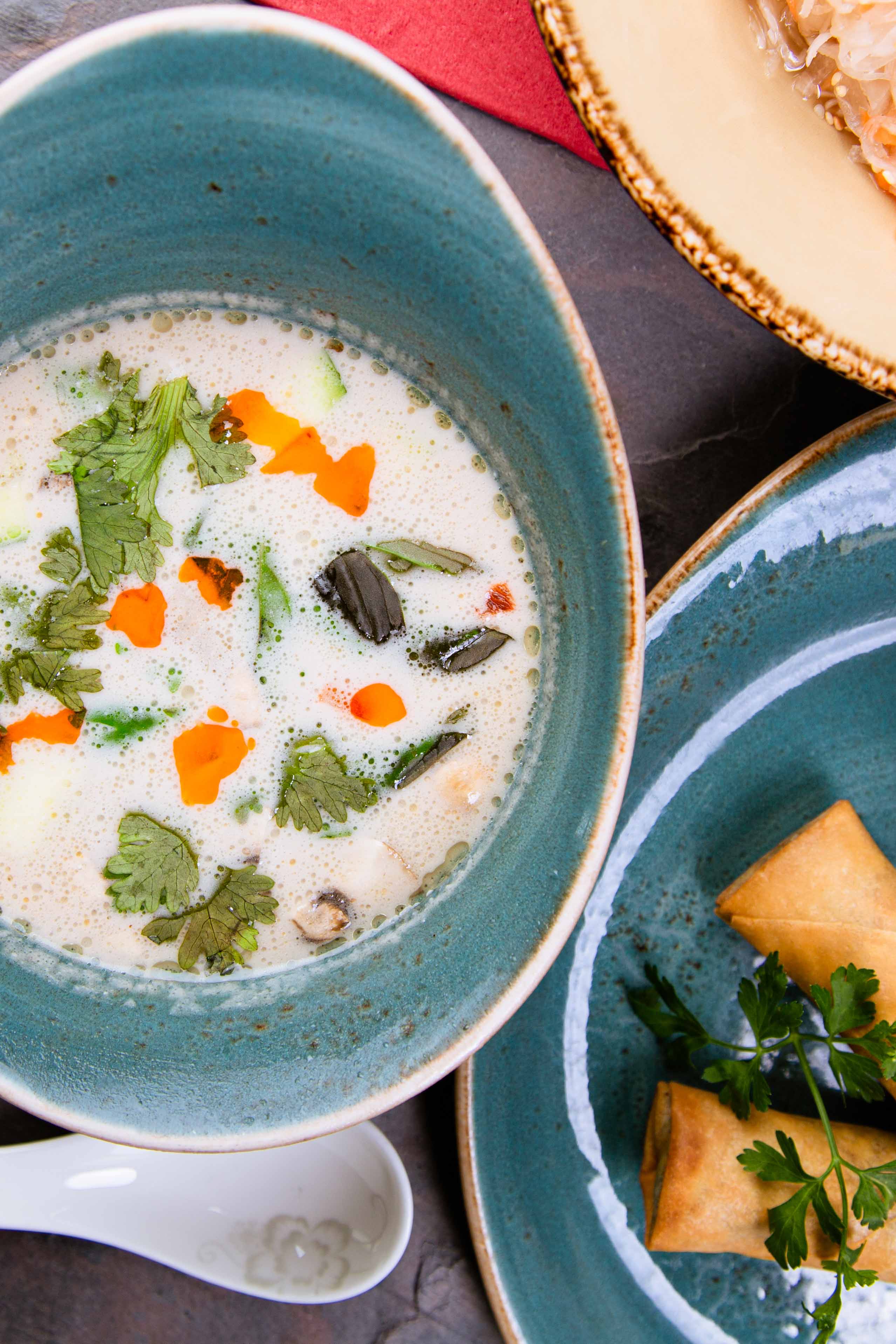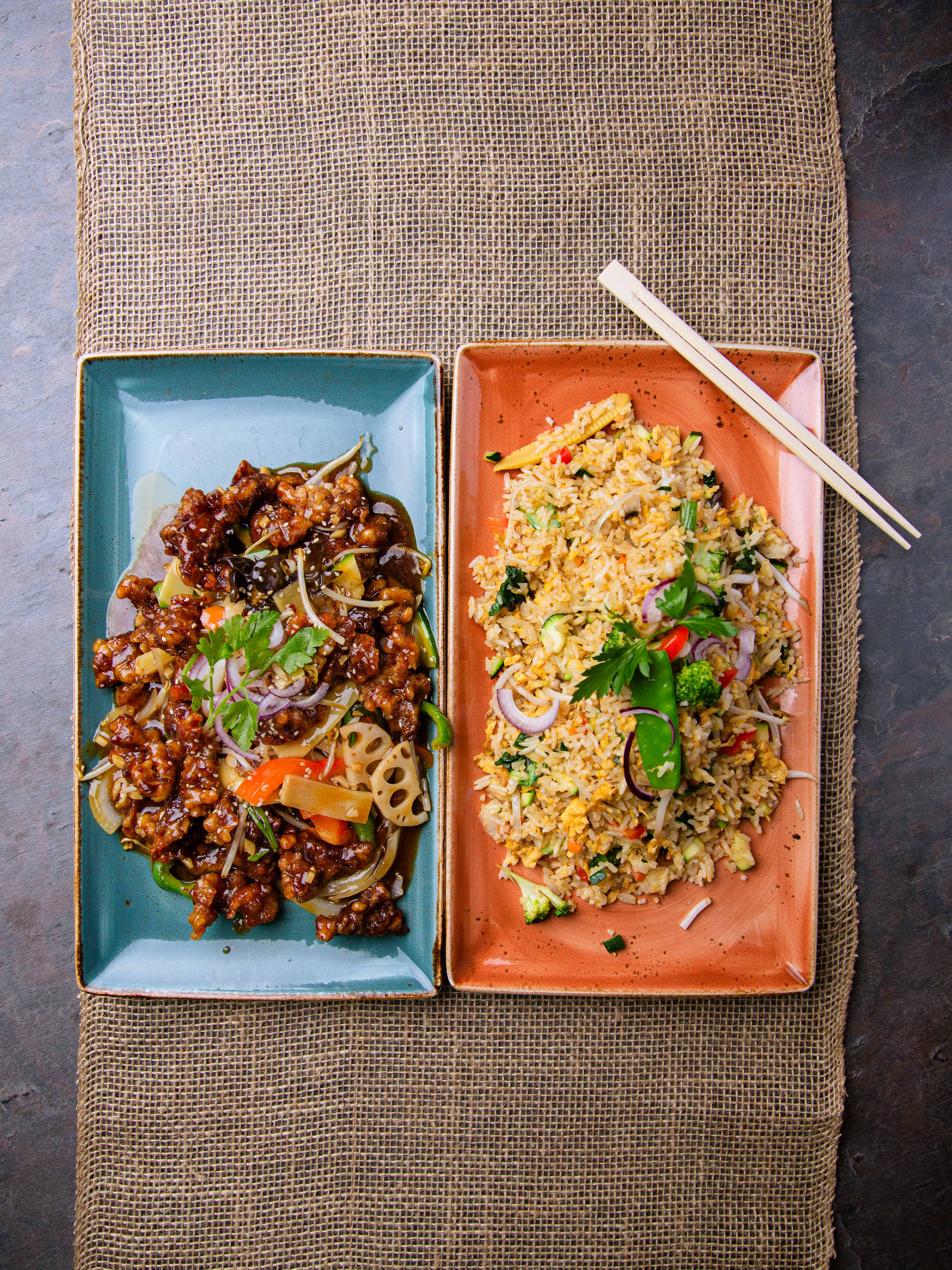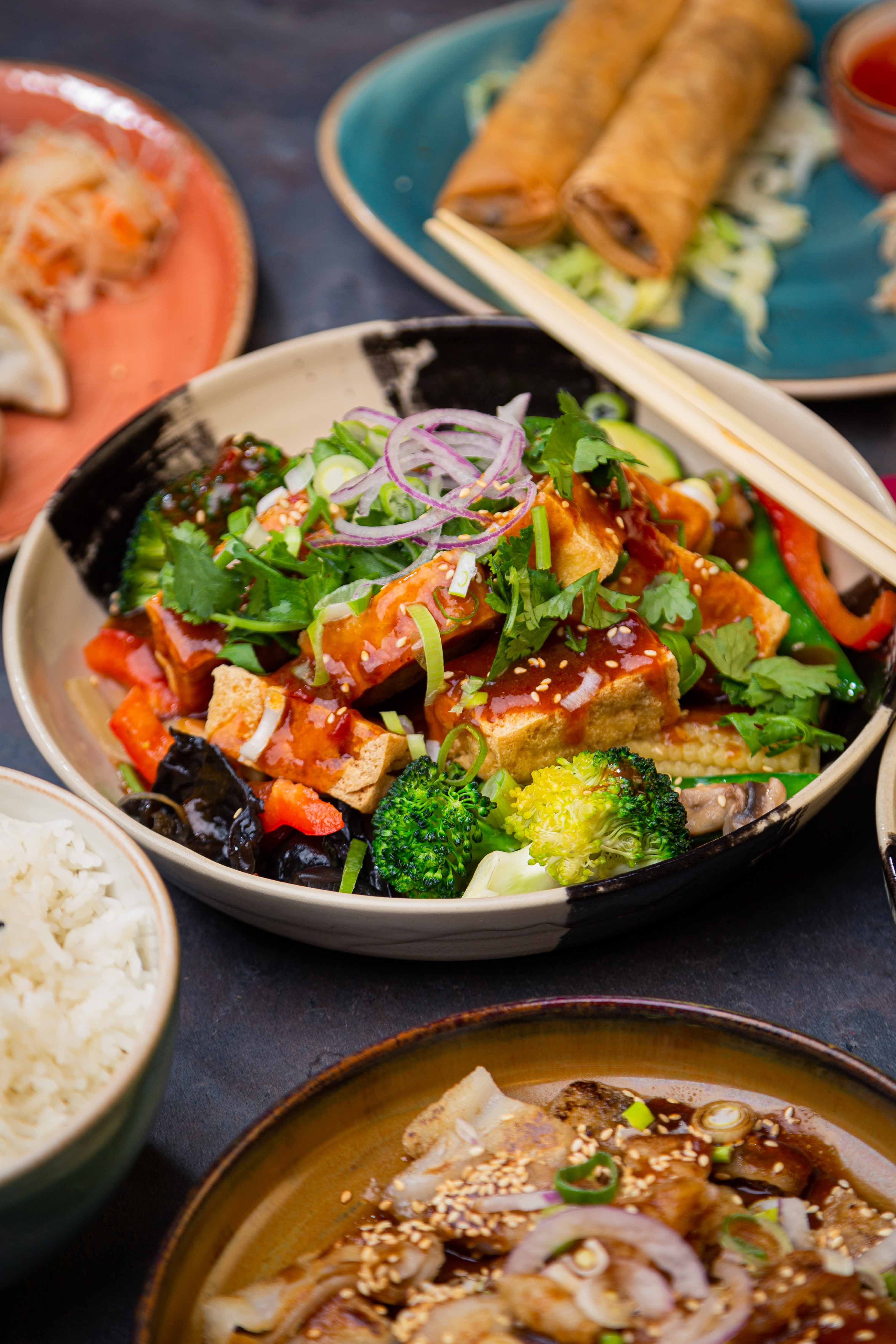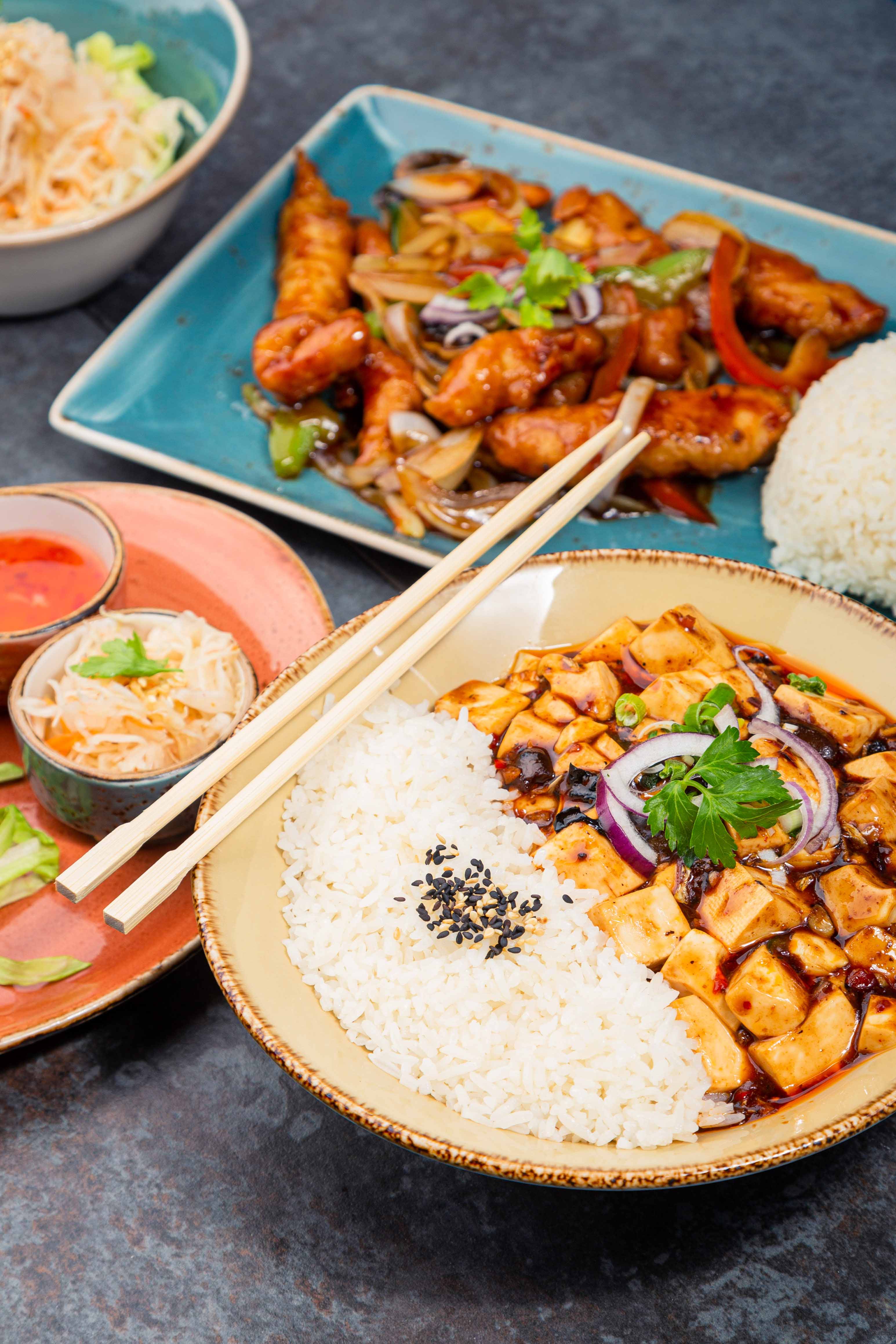 Fried noodles with prawns

Stir fried noodles with prawns and vegetables.
Rice noodle rolls

vegan

Own creation of a classic streetfood. Served with a sweet soy-hoisin sauce.
Sous vide cooked chicken filet

Served cold on romaine-lettuce with ginger-scallion paste.
Beef with onions

Stir fried beef with sweet onions.
Mapo tofu and fried brokkoli

vegan

A huge variety of vegan dishes can be found in our menu.
Cauliflower "Gong Bao"

vegan

Fried with vegetable and served with a sweet and spicy sauce.
Coco-galangal soup

vegan

With mushrooms, lemongrass & coconut milk
Crispy beef "Gan Bien" and fried rice with vegetables and egg

Deep fried crispy beef with vegetables, sweet soy-sauce and fried rice with vegetables 🥰
Fried curry tofu

vegan

With a spicy homemade currysauce with crunchy fresh vegetables
MaPo tofu

Silken tofu with sichuan pepper, chilli oill & minced beef spicy